PRIVATE LABEL
The Grainmore factory exploits equipment produced by a Swiss company Buhler. The manufacturing process of flakes and other grain products is automated and impeccably executed beginning with grain reception and finishing with product delivery for customers. The plant is installed with the following 4 food production lines: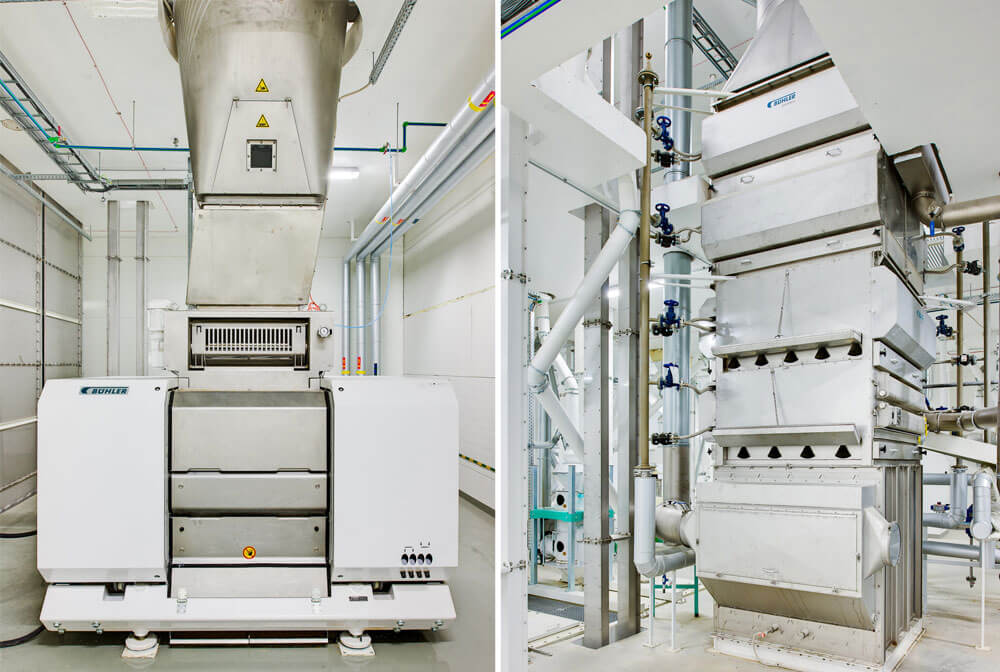 OAT HULLING LINE
FLAKE PREPARATION LINE
GRANOLA MANUFACTURING LINE
UNIVERSAL GROAT PREPARATION LINE
PRIVATE LABEL
All the products of Grainmore can be made according to individual needs of customers and packed in selected types of packages, such as cardboard boxes, OPP bags, wholesale bags and bulk bags, with weights ranging from 100 g to 1000 kg.